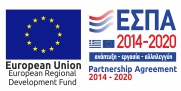 A godlike experience.
Like no other earthly feeling.
Zeus is Loose Hostel is definitely the coolest place you will stay at, this season. Overlooking an UNESCO World Heritage Site on 13th Klisouras street - 54631, it leaves and breathes in downtown Thessaloniki. Situated on the most vibrant square of the city with the most breathtaking view!
Thank gods, they have vacation too.
Yeah!
Mythology meets hospitality in Thessaloniki.
Sporting a 2-meters tall neon lighting on its building, Zeus is Loose Hostel will have you feeling divine! Grab the chance to fully merge into Greek culture, from the ancient to the modern. You have the opportunity to experience Thessaloniki like you never have before, like a true local! Anything you want to see, do, hear, feel, or eat we bring right at your feet at Zeus is Loose hostel. Go full native, and become your own legend in Thessaloniki, Greece.
Comfy rooms and loose atmosphere.
Located in the heart of Thessaloniki.
Close to the heart of mt. Olympus.
Easy access to Halkidiki and its gorgeous beaches.
Modern and playful common room.
Free walking tours and events.
The only roof top bar in town with amazing view of the city.
These rooms were made for gods.
Thoughtful?
More than just shared bunks.
You get to sleep in 6bed or 4bed dorms, as well as twin or double bedrooms. All rooms have their own ensuite bathrooms, but there is also an independent bathroom on each floor for anyone who likes to sing in the shower.
ROOM TYPES
Take a walk into the wild.
Either urban or in nature, we have a trip for anyone.Discover all!
For all you explorers visiting our city, you are godly blessed because we have a number of great tours and activities to help you learn about Thessaloniki. Greece is a place that has to offer pretty much everything when it comes to experiences. From trekking mountaintops to trailing rivers, from exploring canyons to surfing summer waves, from sailing the seas to visiting ancient grounds, Greece has it all. Contact us for more info or come anytime at the reception to learn about the experiences you wanna have and book the memories you wanna make!
Suggested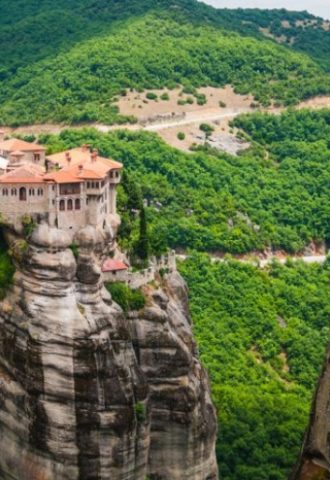 Visit Unique Meteora
Visit Unique Meteora
11h
Grandiose rocks, floating monasteries and beautiful paths that have to be marveled at. Meteora is one of the most unique landscapes you will ever get the chance to see.
Details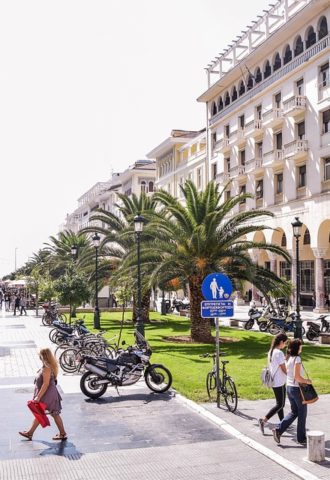 Rent a bike!
Rent a bike!
5hrs or full day
Discover downtown Thessaloniki and dare to go further beyond! By the seaside, through the woods, there's a trail for everyone!
Details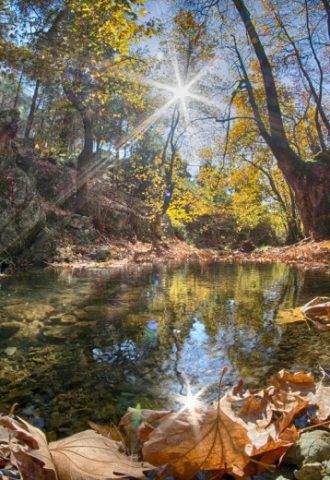 Forest of Seich Sou
Forest of Seich Sou
4hrs
Only 30 minutes away, you can enjoy a full day of hiking through the forest of Seich Sou, and chill with a tasty picnic lunch!
Details
Let's get social.
Who said that Aphrodite wasn't an influencer?
For those who want to visit Zeus is Loose hostel, follow us, to get a nice preview of the exciting things to come!
For those who had the joy of staying at Zeus is Loose hostel, you can follow us on social media because we know how much you miss us.