Mixed shared rooms.
You get a bed, you get a bed, everyone gets a bed!Crazy!
Our shared rooms have three types; The mixed 6-bed dorms, the mixed 4-bed dorms, and the female 4-bed dorms. Each room has an en-suite bathroom, consisting of one toilet room and one shower room. If both of them are occupied, don't mind; there is also an independent bathroom on every floor to practice your dance moves in privacy. Each bed has its own locker, where you can keep your stuff safe. It also has your very own plug, personal light, curtain and a compartment to keep the small belongings stored.
YOU GET A BED, YOU GET A BED, EVERYONE GETS A BED!
En-suite bathroom
Free shower gel & shampoo
Free linen and towels
Black-out curtains
Free hair-dryer
Lockers
Personal plug
Personal locker
Personal nightlight
Personal curtain
A/C
Room Type
Female 4-bed Dorm ensuite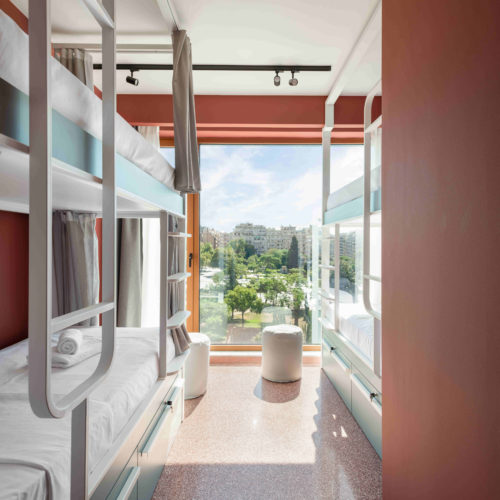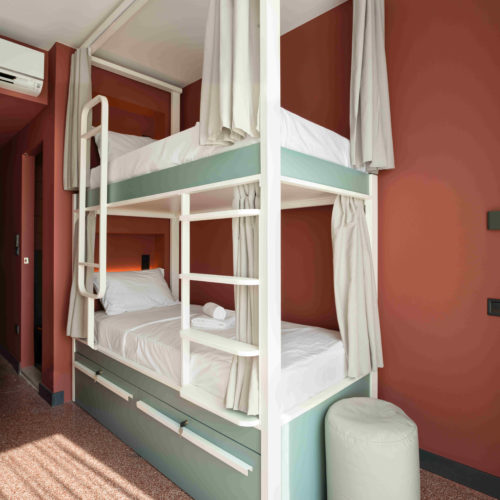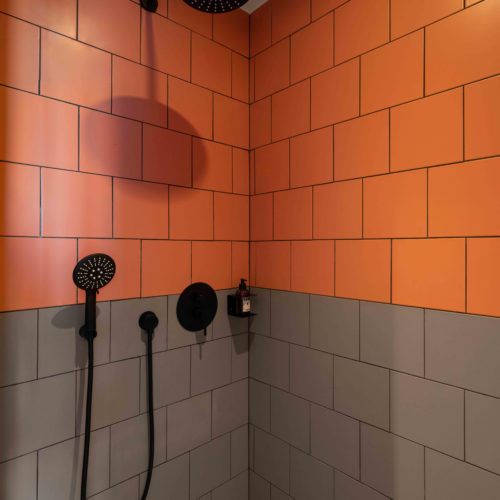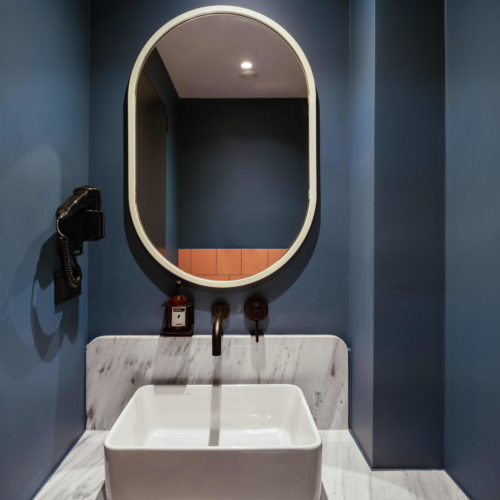 Room Type
Mixed 4-bed dorm ensuite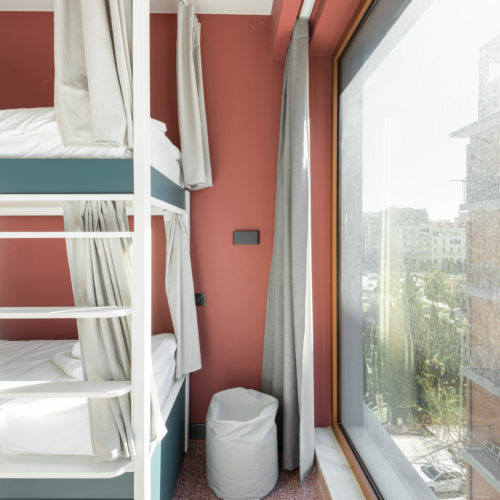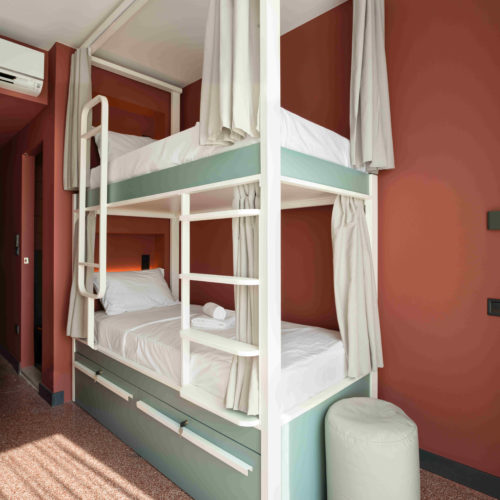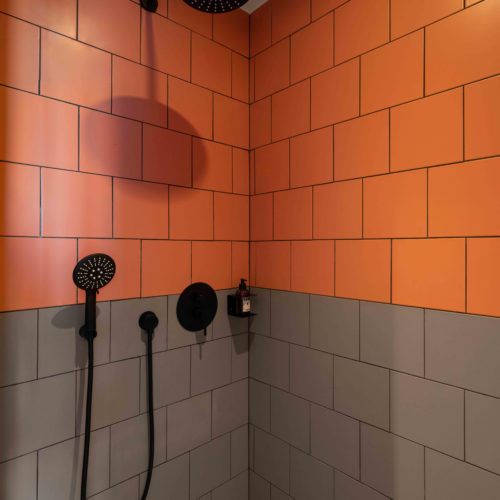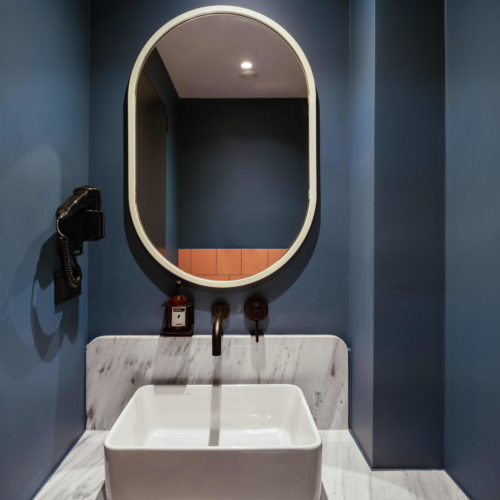 Room Type
Mixed 6-bed dorm ensuite